2017 Participation Overview
Urban Ink Production
I am much gratitude to be part of Urban Ink Production during 2016-2017 as a Collective members. There is a total of 11 of us. Went into 6 creative intensive and informative workshops curated and facilitate by Reneltta Arluk and Jordan Chin. And lastly, participating Reading for Meatcats.
HOME: BODY Tangled Art + Disability (2017)
PuSh Youth Academy
A bi weekly basis meet during the December, January and February of the Push Festival I have join and learning the scenes of what performance arts world is like. As a Deaf youth person, it is honor to be in that space and given opportunity to collectively discuss and as well as getting to connections.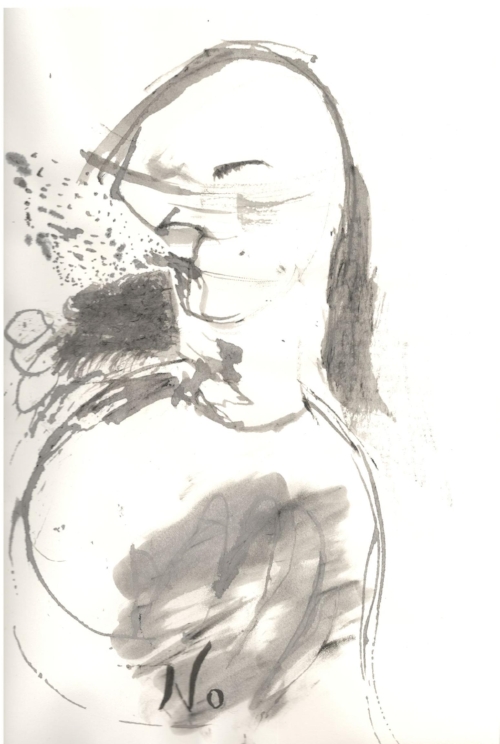 [image description: A illustration of a person eyes closed up and down in angles in black and white with mouth gap open splatter verbally with swirls and twist anguish with head shaking "no" hand and head motioning back and forth, side ways left and right.]
Submission to Re:Asian
Includes poem written
Parallel Tracks
A five day + webinars session in online and Toronto, ON experiencing a space curating and bring facilitation and knowledge skill practice for IBPOC (Indigenous, Black, People of colour) focusing on inclusive bridge the discussion on arts community based and social justice implementation.
Zine Award 2017: the best political zine